1xtra set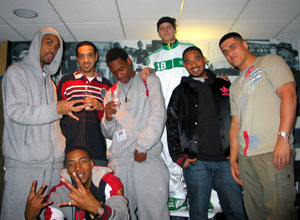 Last Night the blueprint session was played on 1xtra which we recorded last week, check it out along with the gallery (shower men!), you can listen to it and you can also watch the 'when im ere' video from this link. This session will only be on for a week so catch it quick.
Some of the picture's from the gallery are below but there is a couple more on the website.
The Link to it is:
http://www.bbc.co.uk/1xtra/gallery/garage/rolldeep/gallery.shtml
Big interview!!!!!!!